The Flitch team is excited to introduce this show-stopping color to our line-up. Check out our stool designs, now available in matte black!
What is it made of?
Like our other Flitch pieces, we start by using a high quality maple plywood with a poplar core. For this particular color, we decided to use a premium laminate with unique fingerprint resistant technology. The result is a luxe, super matte finish that's silky smooth to the touch.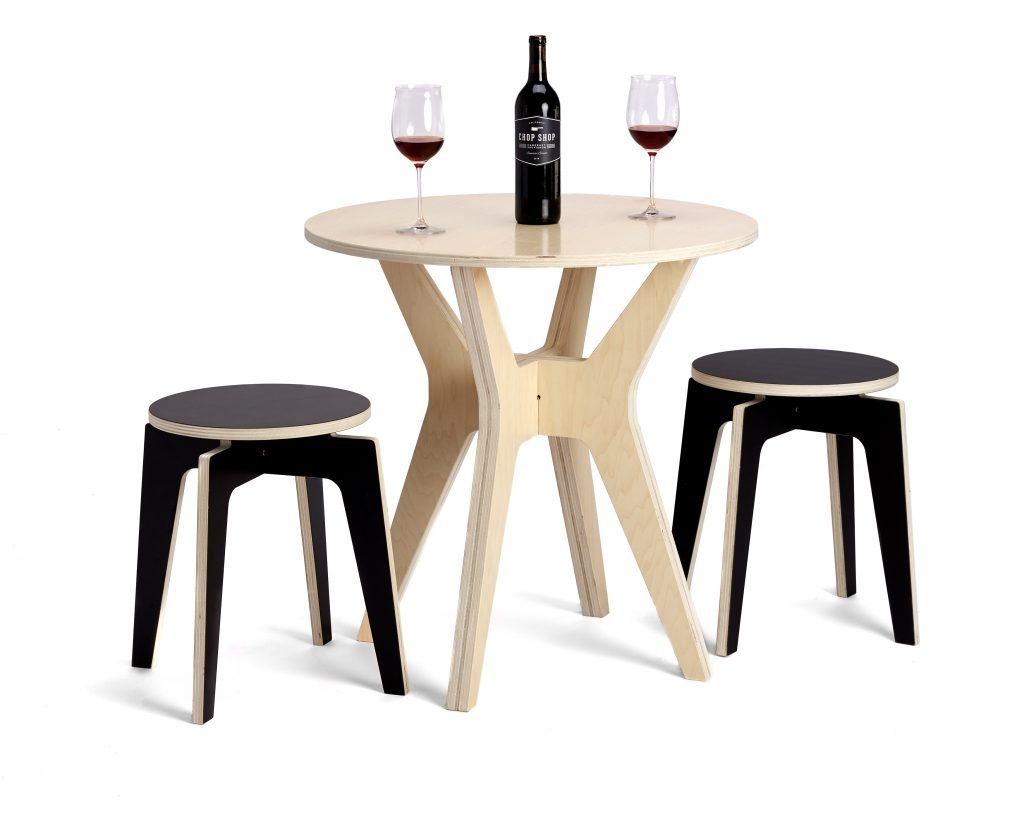 Why the price difference?
The matte black is more expensive than our other color options because we chose to use a premium grade laminate. Why did we do this? Our prototyping process revealed a unique challenge with the black finish — it shows everything! Have you ever noticed how smudges and fingerprints tend to show up really well on dark surfaces like your iPhone screen? The same was true for our stools at first, so we searched for a material that would perform better in a black finish. We found it, and we upgraded! This premium laminate provides a superior finish that resists streaking and smudging, which means less cleaning and buffing. Those pesky fingerprints don't stand a chance. Good thing, because it's hard to keep your hands off! The tactile experience is exceptional — soft and luxurious, like velvet or beautifully worn leather.
Be Bold
The contrast between the rich black and the exposed plywood edges is striking, and lends itself to be a bold statement piece in an otherwise light, neutral room. Place one beside your sofa for a convenient side table or mix and match styles to create a one-of-a-kind seating arrangement. Similar to your "little black dress", these stools are sleek, sexy, and versatile — sophistication made effortless.