Minimalism decor has held onto some key points over the decades, such as simplicity and clean lines, but something that has changed is bringing the outdoors indoors for us to enjoy, so we created the Flitch plant stand to do just that!
Here at Flitch, we strive to create products that can be easily assembled, are a straight-forward design, and can fit every home aesthetic. Our plant stand is designed from CARB-2 certified maple plywood with a poplar core – we chose this material because of the stability, exceptional lightness, and a minimalist color palette to meet every design.
In honor of our Flitch plant stand – we have compiled our top four favorite planters to pair with our plant stand.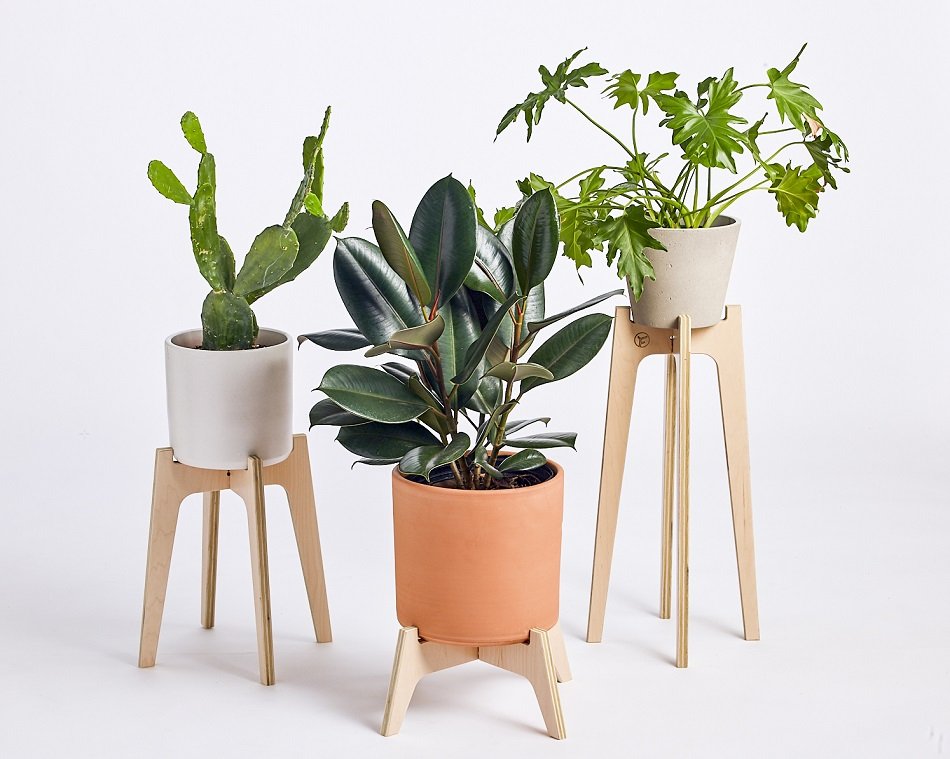 The Zen Succulent, which is located in Raleigh, North Carolina, provides signature terracotta planters in various sizes and colors. This small business in downtown Raleigh offers simple, clean cylindrical terracotta pots sized perfectly to fit our Flitch plant stand!
Note: The six-inch and eight-inch offerings will work the best with our stand.
If you're local to Raleigh, then this is the place for all your planter needs – and even if you are not local, they have an online storefront where you can easily order your pots!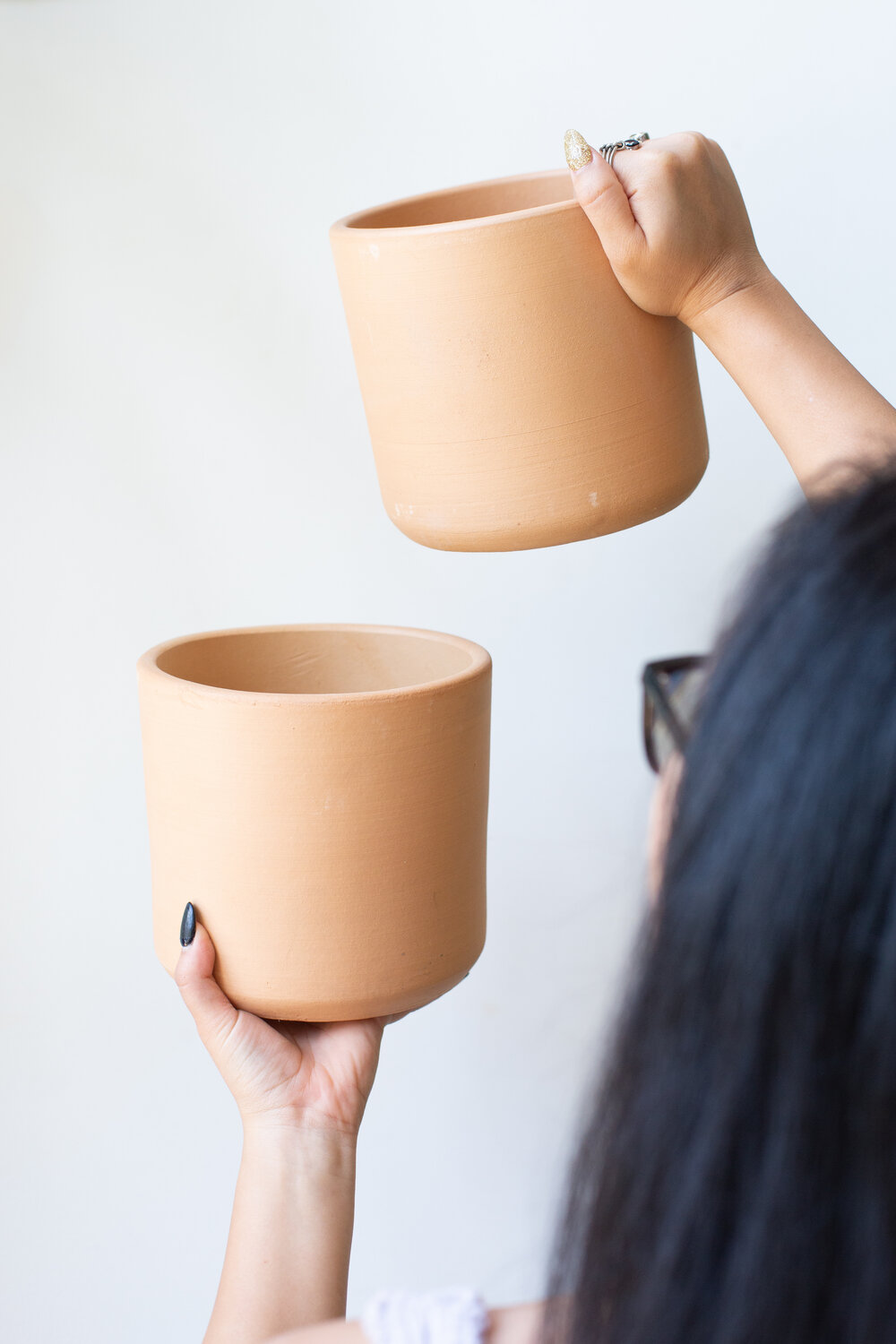 2. Not Work Related
Not Work Related is a one-woman shop located in Brooklyn, New York, and we absolutely love her style. Using playful geometric shapes in bold primary colors, the Jumbo Rect Planter in the medium size fits our Flitch plant stand perfectly.
This planter is perfect and simplistic in its patterns and colors to aid in pops of color to your home and color palette. Note: These planters sell out fast – so make sure to snag yours!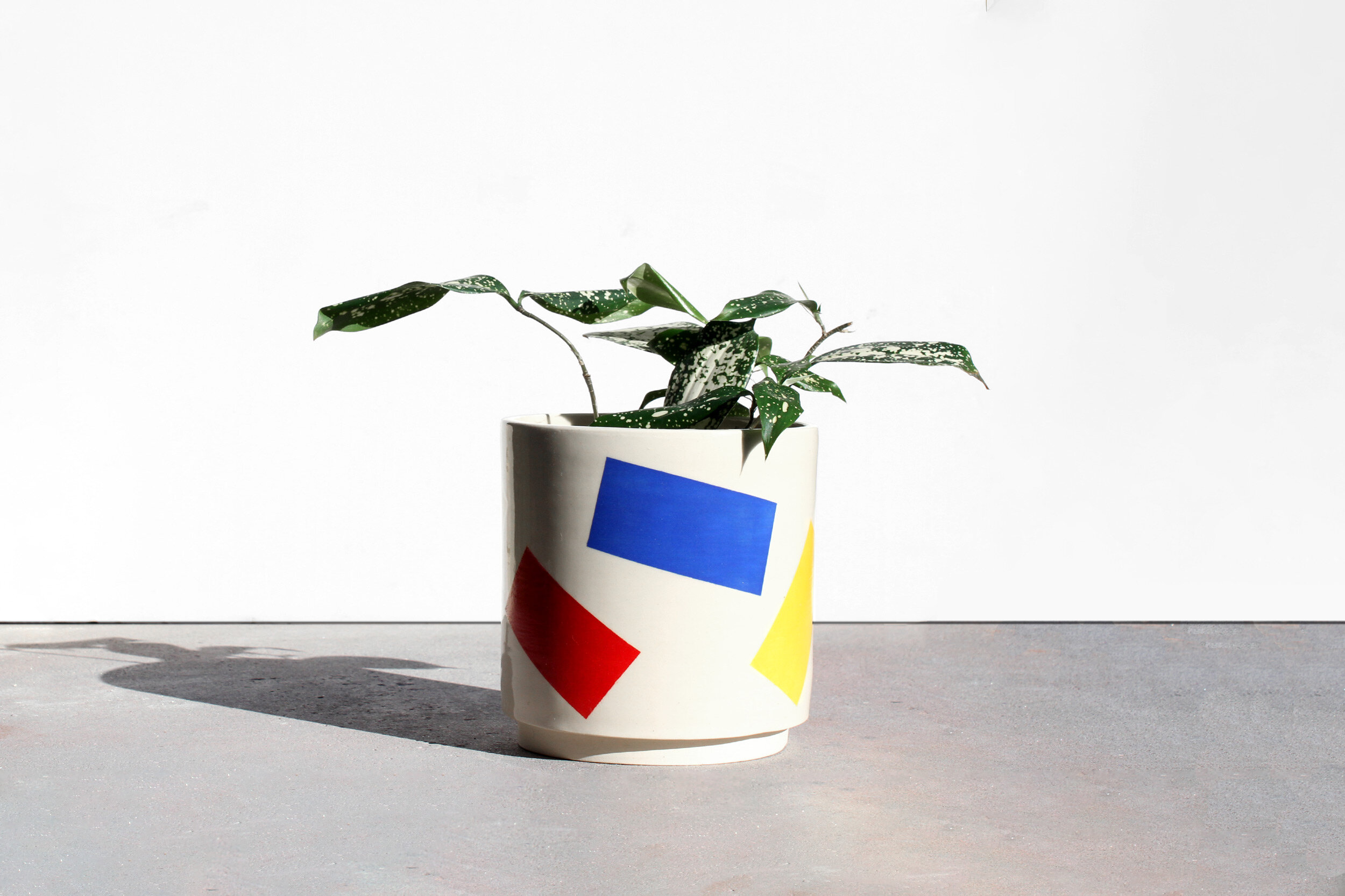 3. Peach & Pebble
Are you aiming for a contemporary and minimalist-style planter? Then you can find the same planters that we use for our product photo above at Peach & Pebble!
We recommend using the eight-inch and ten-inch sizes of these planters for our plant stands, in our experience these sizes have worked with the stand flawlessly. These planters also come with a plug for the drain hole, which is perfect because that's what we personally recommend for our stands so that no water damage occurs to the plywood.
Peach & Pebble also provides simple color options for these planters that can fit in with your own decor style.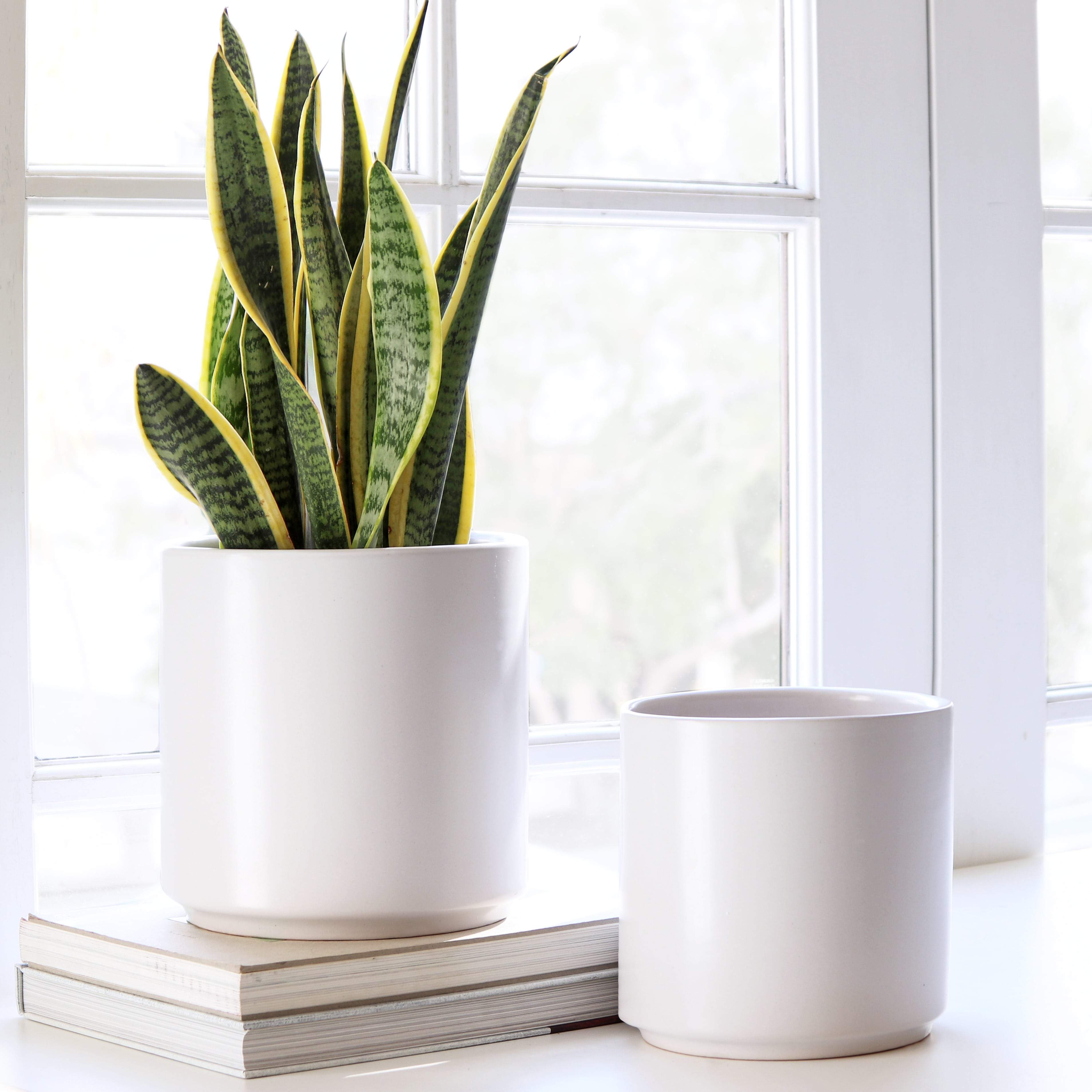 4. CB2
If you're a fan of earth-tones and natural materials, then the CB2 Seminyak Taupe Planter is the perfect choice! These planters are made of cement, yet still manage to be relatively light, and the six-inch and ten-inch product options fit our Flitch plant stands.
These planters showcase more of a slate aesthetic paired with our natural plywood stands and act as an excellent choice, both in size and decor-style. Note: These planters also sell out quickly, so make sure to get yours on backorder!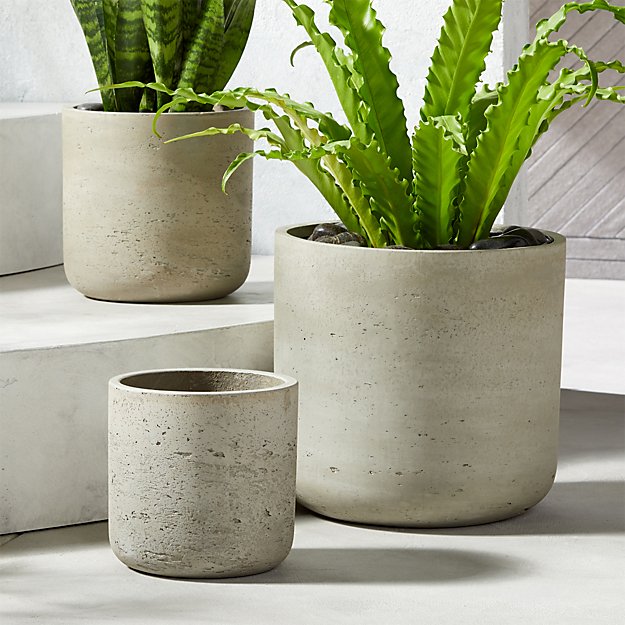 No matter what style you are moving towards, our Flitch plant stand caters to a multitude of tones and aesthetics. Here are some helpful Flitch tips to consider when choosing your planter:
1) We recommend pairing with a planter pot that does not have a drain hole or one that can be plugged while sitting on the stand to avoid water contact with the plywood.
2) Planter pot sizes that will fit – 6″, 8″, and 10″ diameters
We can't wait to see what planters you decide to pair with your Flitch plant stands!