Assembling & using our products is meant to be fun, surprising and satisfying. From the initial assembly to everyday use, Flitch products are meant to add joy and serve a purpose in your home. Our unique pressure fit system uses tabs & pockets, as well as wooden dowel pins that are inserted into the matrix of holes on top of each box to allow for easy, tool free assembly.
1
CHOOSE YOUR BASE TYPE
Solo, Duo or Trio
Select the style and color of included base boxes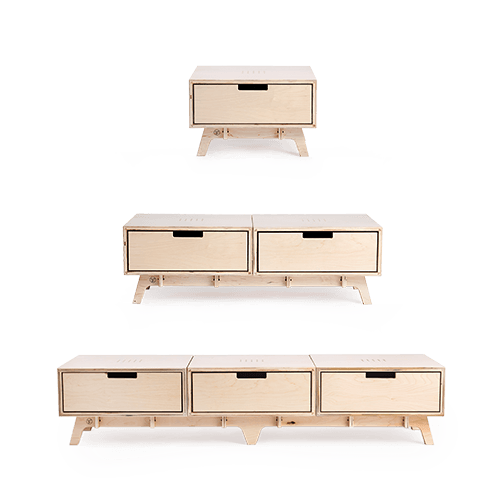 2
ADD ADDITIONAL BOXES
Drawer, Open or Media (hole in the back for cords)
You can find these on our +Boxes page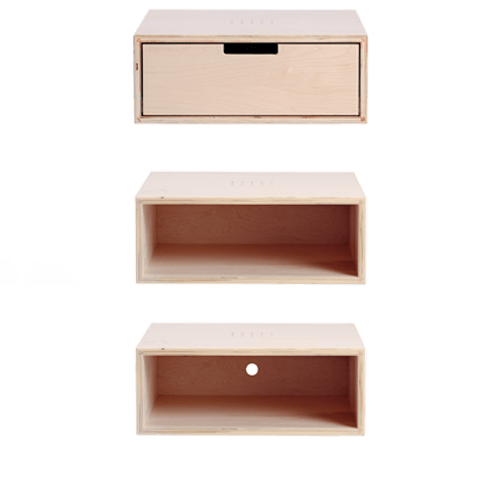 3
STACK AND ARRANGE
Arrange boxes as you please.
Check out our Accessories page for more ways to make it your own.