Less Tools.
More Fun.
Light, durable and a breeze to assemble, these pieces are fit for the modern nomad and settler alike. We want to provide an alternative to the fast-furniture trend and give you the opportunity to have better experiences with reliable and functional goods.
How Our Modular Furniture Works
Assembling & using our products is meant to be fun, surprising and satisfying. From the initial assembly to everyday use, Flitch products are meant to add joy and serve a purpose in your home. Our unique pressure fit system uses tabs & pockets, as well as wooden dowel pins that are inserted into the matrix of holes on top of each box to allow for easy, tool free assembly.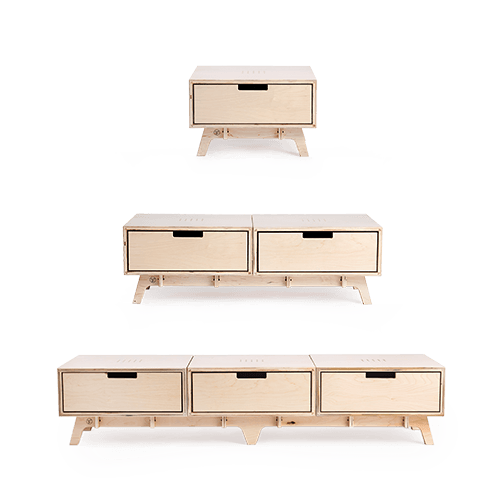 1. Choose base type — Solo, Duo, or Trio—then select style & color of included base boxes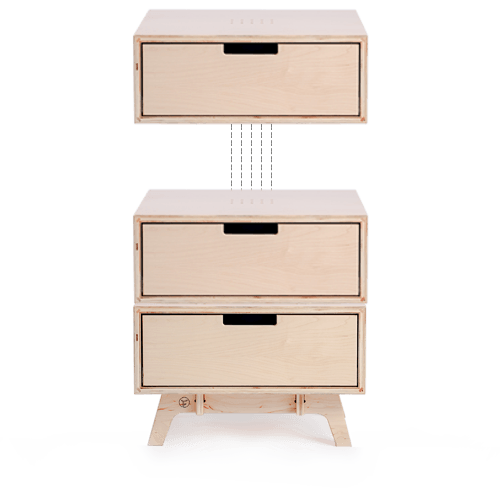 3. Stack, unstack or rearrange the boxes in your space as you please!
Keep up with Flitch Furniture.